Is it Possible for Dental Implants to Fail?
If you're you're looking to treat missing teeth, you are probably doing your research to determine which treatment best fits your goals, budget, and comfort level. At Dental Solutions of Avon, dental implants are one of our most popular treatments for missing teeth. This versatile treatment provides a permanent solution for missing teeth without the hassle of other treatments like dentures.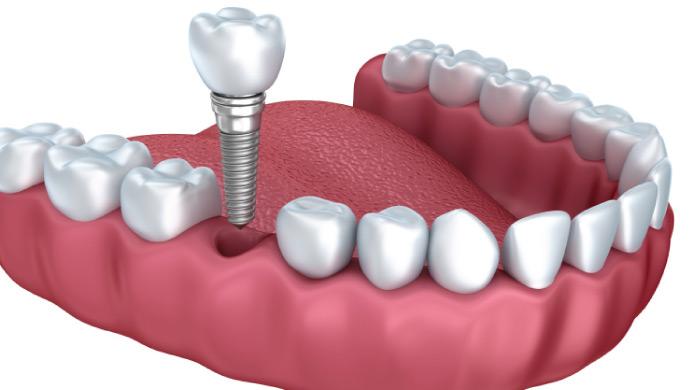 What Are Dental Implants?
The procedure for placing a dental implant has several steps. First, our team will surgically implant a titanium post into your jaw bone. Titanium is biocompatible, meaning that it fuses with your jawbone as it heals. This post provides the anchor for your new crown, which will be placed once the surgical site heals. We custom-create each dental crown to match your natural teeth. Once the implant procedure is over, no one but you will be able to tell that your implant is not a natural tooth!
How Long Do Dental Implants Last?
With proper care, dental implants can last for over 25 years. However, the dental crown on top of your implant may have a shorter lifespan of around 15 years before it requires replacing. However, dental implants are not invincible. There are several factors that can shorten the lifespan of a dental implant and cause it to fail.
How Do Dental Implants Fail?
Although dental implants are successful for the vast majority of patients, failures do occur. Dental implants may fail early in the process when the jawbone does not heal around the implanted titanium post. Factors like poor oral hygiene, smoking, and low bone density can make a dental implant more likely to fail. Some patients require a bone graft to strengthen the jawbone and provide a solid foundation for the dental implant.
More Questions About Implants?
To ask our team any questions about dental implants or to schedule a consultation, contact us today. We look forward to hearing from you! Contact Us
---