If you are one of the millions of people who are missing teeth and struggling with ill-fitting, uncomfortable dentures or a retainer with false teeth, we have a solution for you! Drs. Weida and Sitaram and our team can give your smile a second chance with dental implants. We're located in Avon, Indiana, near Indianapolis.
Advancements in dental implant technology have made dental implants the preferred method of replacing missing teeth. Implants can also improve the fit, function, and stability of dentures, resolving many of the practical and social problems associated with dentures. Contact us today to schedule a consultation for dental implants!
What is a Dental Implant?
A dental implant is a small titanium post that can be placed in the upper and lower jaws to serve as a replacement for the root of a missing natural tooth. Because of the biocompatible properties of the titanium, a dental implant fuses with the bone to become a solid anchor for an artificial tooth (called a dental implant restoration). Dental implants can be used as a solution for replacing one or more missing teeth.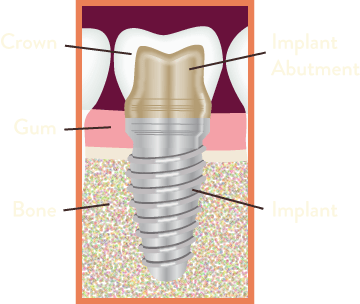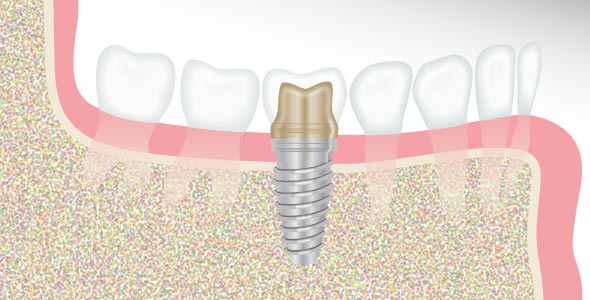 Why Should I Choose Dental Implants?
Permanent tooth implants are not only more durable and longer-lasting than traditional tooth replacements, but they also look and feel much more like natural teeth. Most importantly, they function like natural teeth, so you can chew, talk, and smile with confidence again. Successful and properly maintained implants can even prevent the bone loss that can occur after tooth loss.
Dental implants are an excellent restorative option for:
Single Tooth Replacements—These involve a relatively quick and simple procedure in which one implant replaces one missing tooth.
Multiple Tooth Replacements—Implants are permanently placed in the jaw, creating a "fixed bridge" that is then connected to a series of crowns known as a "stable bridge."
Full Arch Replacements—These types of dental implants are often referred to as "full mouth restorations." A full arch replacement is a permanent, long-lasting, and functional alternative to removable dentures for people who are missing most or all of their teeth.
Denture Stabilization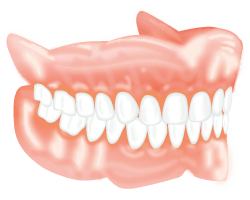 An alternative to a fixed dental bridge is a removable overdenture that is anchored with implants. Your denture could be significantly more stable with as few as two dental implants, and allow you to eat more of the foods you love and derive from them the nutrition your body needs! This option also eliminates the embarrassing social situations that can occur with a traditional denture. After just a little practice, you will be able to remove and replace your denture easily for cleaning!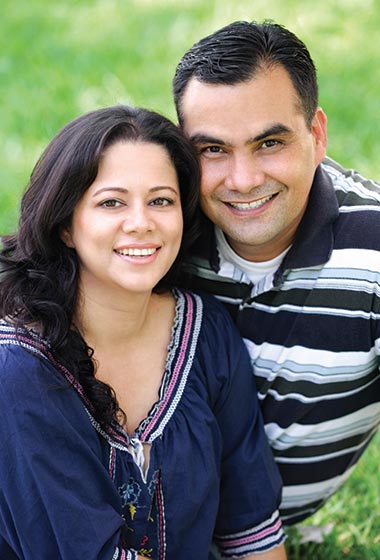 Am I a Candidate for Dental Implants?
This revolutionary option in restorative dentistry helps many patients who suffer from advanced tooth decay, root canal failure, trauma to the mouth, or extreme natural wear and tear on teeth. However, there are some key things to consider before deciding to get dental implants:
It is best to get implants after adolescence, once the teeth and jawbone are fully developed.
Ideal patients must have healthy teeth and gums and be committed to maintaining good oral hygiene.
A sufficient amount of bone density is required to support the dental implant.
The dental implant process can be more complicated when performed on individuals with gum disease, active diabetes, immune deficiencies, and those who smoke.
To ensure that you can get the dental treatment you need just the way you need it, keep our doctors informed and up-to-date about your medical history and oral health habits.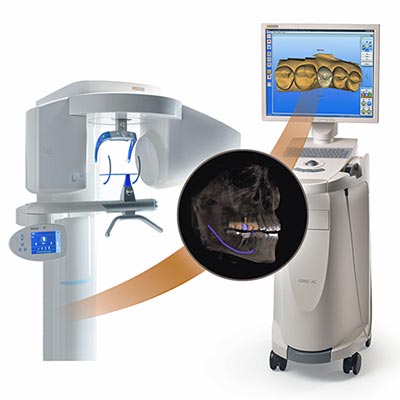 Using GALILEOS 3D X-Rays for Dental Implants
The GALILEOS 3D X-ray imaging system is an extremely helpful diagnostic tool for implant dentistry. It produces high-quality, 3D digital x-rays in just seconds using a computer-controlled, cone-shaped beam. These images can then be viewed on a computer screen in a variety of angles and views, including 2D, 3D, and panorama.
The images from GALILEOS give us a comprehensive view of your teeth, bones, nerves, and tissues, so we can create a precise plan for placing the implant. Not only does this technology help us work efficiently, but it also allows you to visualize the treatment process right along with us.