You never have to worry when you're in the hands of the capable, compassionate dentists at Dental Solutions in Avon. Dr. John Weida and Dr. Dipesh Sitaram are local family dentists who know that providing exceptional dental care means forming a unique relationship with the patient. With their sincere devotion to your needs and goals and their years of professional experience, you'll be sure to get outstanding service!
Meet Dr.
John Weida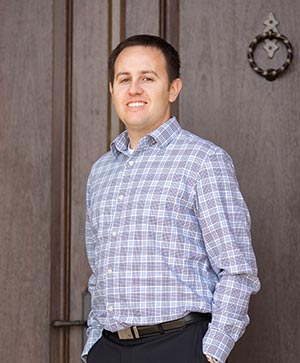 Dr. John Weida is a graduate of Purdue University and Indiana University School of Dentistry. He is committed to providing patients with excellence in both care and comfort, and he achieves this through state-of-the-art dental technology and continuing education.
Dr. Weida is a member in good standing of the American Dental Association (ADA) and the Indiana Dental Association (IDA). He has pursued post-graduate training with several of the world-acclaimed leaders and programs in the fields of restorative and cosmetic dentistry, including the renowned Scottsdale Center for Dentistry and the Spear Curriculum. Dr. Weida has also completed courses on dental implant placement and CEREC® dental restorations (which includes one-visit crowns).
Dr. Weida's primary focuses when caring for patients are, first, helping people understand their diagnosis and dental treatment options and, second, patient comfort. Dr. Weida wants every patient's visit at Dental Solutions to be a positive experience, each and every time, and he knows comfort is a big part of that!
Dr. Weida is married to his high school sweetheart, Jennifer. They currently reside in downtown Indianapolis with their sons Harrison, born in 2012, and Fletcher, born in 2016, and their dog Parker and cat Oscar.
Dr. Weida is a lifelong Hoosier. His hobbies include running, racing, playing basketball, going to Colts games, watching sports, and traveling. He looks forward to getting to know you and your family!
Meet
Dipesh Sitaram DDS, FICCMO, OCF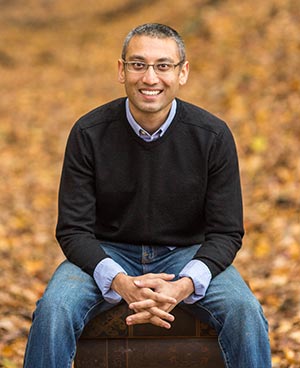 Dr. Dipesh Sitaram graduated from Indiana University School of Dentistry. Since then, he has enjoyed getting to know each of his patients and providing them with the excellent dental care utilizing the best available dental technology. Dr. Sitaram knows what a big difference a great smile can make in your personal and professional life, and he appreciates the opportunity to change lives one smile at a time.
With his passion for dentistry and education, Dr. Sitaram continually immerses himself in post-graduate training and the integration of advanced technology in his practice. He has completed several post-graduate curricula, including Spear Education, Dawson Academy, The Center for Occlusal Studies, Cranio-Cervical Dysfunction series, and a fellowship with the Center of Gneuromuscular Dentistry and Orthopedic Occlusal Advancement. He is also involved in industry-leading research on concussion-reduction mechanisms for athletics and the military.
In his personal life, Dr. Sitaram and his wife, Komal, love spending time with their children. Their daughter Medha was born in 2010, and their son Raghav was born in 2012.