Meet Dr. Weida
Dr. John Weida is a graduate of Purdue University and Indiana University School of Dentistry. He is committed to providing patients with excellence in both care and comfort, and he achieves this through state-of-the-art dental technology and continuing education.
Dr. Weida is a member in good standing of the American Dental Association (ADA) and the Indiana Dental Association (IDA). He has pursued post-graduate training with several of the world-acclaimed leaders and programs in the fields of restorative and cosmetic dentistry, including the renowned Scottsdale Center for Dentistry and the Spear Curriculum. Dr. Weida has also completed courses on dental implant placement and CEREC® dental restorations (which includes one-visit crowns).
Dr. Weida's primary focuses when caring for patients are, first, helping people understand their diagnosis and dental treatment options and, second, patient comfort. Dr. Weida wants every patient's visit at Dental Solutions to be a positive experience, each and every time, and he knows comfort is a big part of that!
Dr. Weida is married to his high school sweetheart, Jennifer. They currently reside in downtown Indianapolis with their sons Harrison, born in 2012, and Fletcher, born in 2016, and their dog Parker and cat Oscar.
Dr. Weida is a lifelong Hoosier. His hobbies include running, racing, playing basketball, going to Colts games, watching sports, and traveling. He looks forward to getting to know you and your family!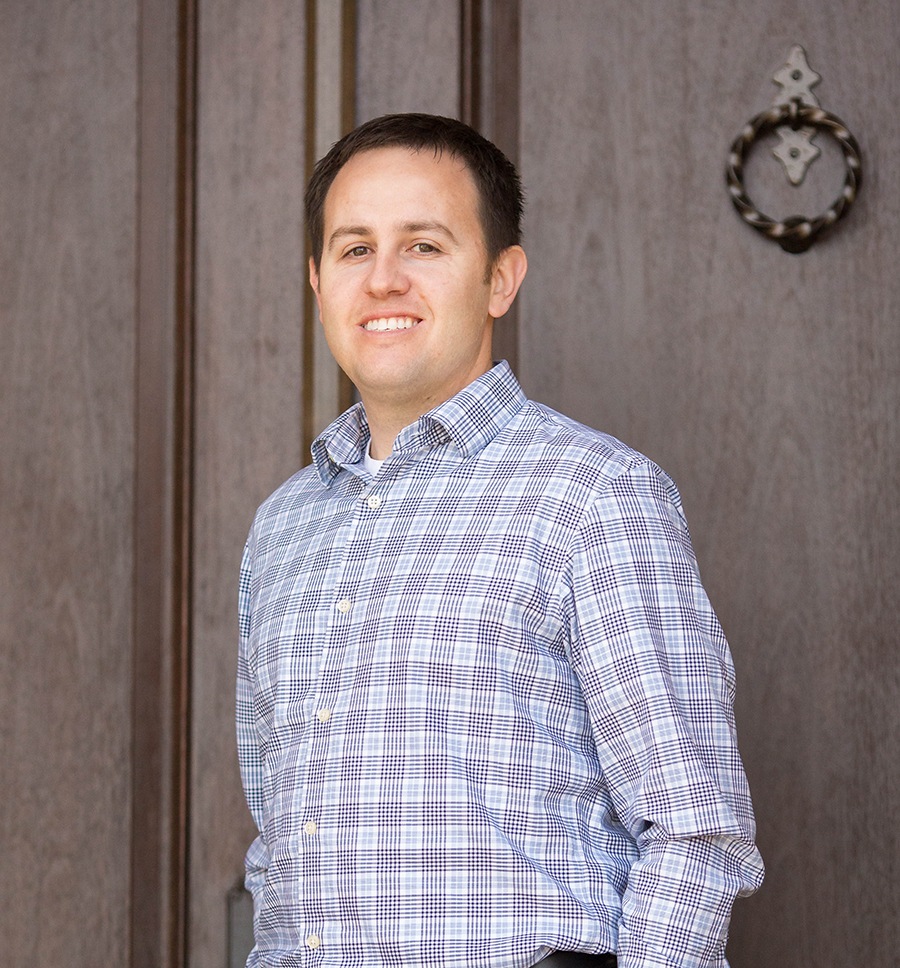 Meet Dipesh Sitaram DDS, MICCMO, FICCMO, OCF
Dr. Dipesh Sitaram graduated from Indiana University School of Dentistry. Since then, he has enjoyed getting to know each of his patients and providing them with the excellent dental care utilizing the best available dental technology. Dr. Sitaram knows what a big difference a great smile can make in your personal and professional life, and he appreciates the opportunity to change lives one smile at a time.
With his passion for dentistry and education, Dr. Sitaram continually immerses himself in post-graduate training and the integration of advanced technology in his practice. He has completed several post-graduate curricula, including Spear Education, Dawson Academy, The Center for Occlusal Studies, Cranio-Cervical Dysfunction series, and a fellowship with the Center of Gneuromuscular Dentistry and Orthopedic Occlusal Advancement. He is also involved in industry-leading research on concussion-reduction mechanisms for athletics and the military.
In his personal life, Dr. Sitaram and his wife, Komal, love spending time with their children. Their daughter Medha was born in 2010, and their son Raghav was born in 2012.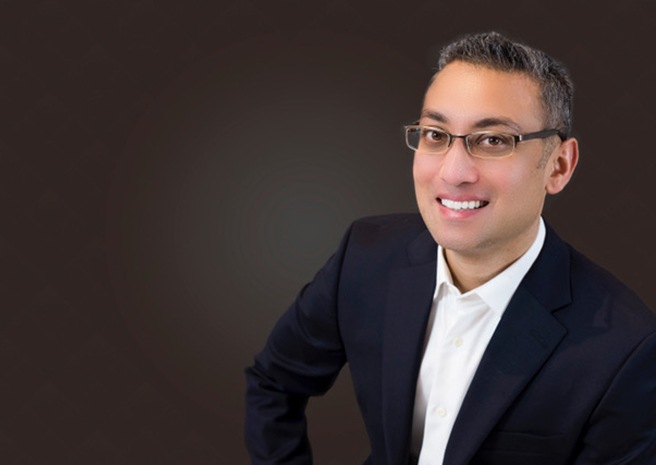 Technology
Our team takes great pride in offering comprehensive care using state-of-the-art dental technology. We firmly believe that modern practices and technology offer patients a higher standard of dentistry that older tools and machines simply cannot match. Since we are so focused on providing the highest quality care possible, we don't hesitate to invest in the latest and greatest technology so that our team can catch potential issues early and solve them quickly.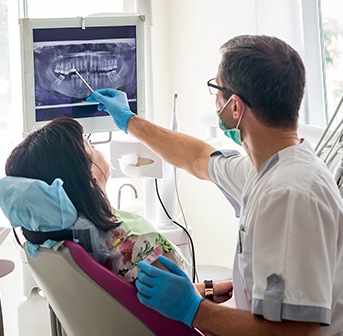 Digital X-Rays
X-rays are a commonly used service in most routine dental appointments for patients of all ages. There are a number of issues with the teeth and gums that cannot be seen with the naked eye that X-rays can easily pick up. X-rays can expose:
Decay located in between teeth
Decay located beneath existing restorations
Deep cavities and gum disease
Infections in the jaw
Abscesses or cysts
Developmental abnormalities
Certain kinds of tumors
Not only do digital X-rays tend to be faster and more comfortable, but their high-quality imagery allows our team to enhance each picture and catch problems that would otherwise be easy to miss. Digital X-rays are also safe to use, even for pregnant women, and they emit much less radiation than older X-ray machines.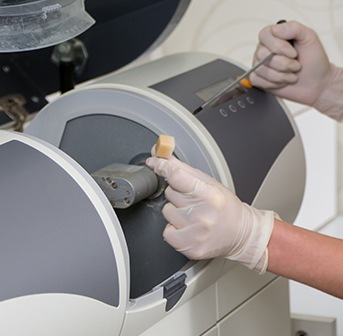 CEREC® One-Visit Crowns
Dental Solutions of Avon offers convenient same-day dental crown services that eliminate the need for a temporary crown or a waiting period. Instead of sending your impressions off to an off-site mill or laboratory, we can do everything in our office in one single appointment. This modern technology has revolutionized the way dental crowns are made and placed, offering patients durable, natural-looking dental crowns in a much shorter time period.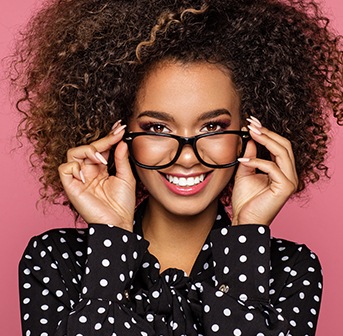 Digital Imaging (Smile Preview Software)
Our state-of-the-art smile preview software allows our team to create high-quality images of what your new smile will look like after you have completed one or more of our cosmetic treatments. This allows patients to get an idea of how our straightening, whitening, and veneer services will look once their smile makeover is complete. This tool is a great way to ensure that you get the exact smile that you have been dreaming of!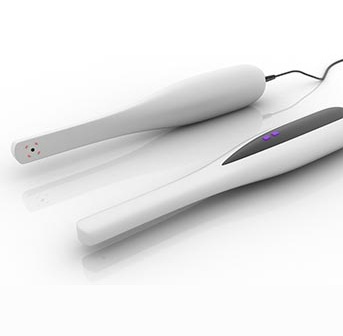 Intraoral Camera
Intraoral cameras help both the patient and the dentist get a better look at the teeth and gums. Intraoral cameras are a similar size and shape to electric toothbrushes and are connected to a TV or computer monitor where a live feed is broadcasted. You can also use intraoral cameras to take high-quality images that can be saved in your file and used for dental impressions-no messy putty required!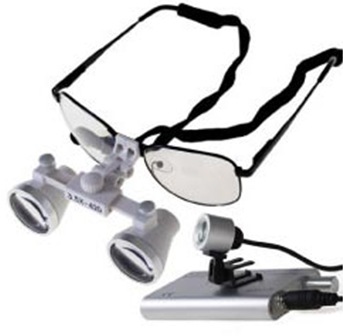 Magnification Loupes
Magnification loupes are special magnification glasses that surgeons and other doctors use to magnify small details. Some advanced dental work requires our team to be accurate to a fraction of a millimeter, so having the ability to magnify a patients' teeth and gums helps us work with incredible precision and accuracy. We can also adjust the degree of magnification depending on the type of procedure, whether it's a deep cleaning or something even more involved like a root canal.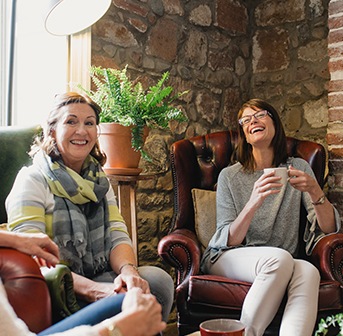 Velscope Oral Cancer Screening
Every biannual exam includes a visual oral cancer screening process, where your dentist will examine your gums and around the mouth for any visible signs of oral cancer. In addition to this complimentary service, we also offer Velscope oral cancer screening. We recommend this service to everyone, but especially to patients who are at a higher risk of being diagnosed with oral cancer, like people who regularly use tobacco products, alcohol, and are over 45 years old.
One of the biggest challenges when it comes to diagnosing oral cancer is that early-stage oral cancer tissue typically does not stand out in comparison to healthy mouth tissue. Fortunately, oral cancer is curable 80-90% of the time when it is caught in the early stages. The procedure itself is quick and painless and involves shining a special light around the mouth to catch any potential problems.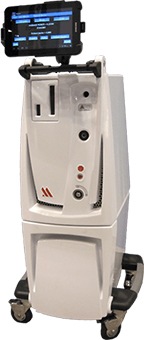 PerioLase® Laser Gum Therapy
Laser therapy is a gentle, non-invasive treatment that reduces the need for scalpels and surgery when treating periodontitis. A precise laser is used to get in between each gum and tooth to clear out the periodontal pockets. Once the plaque and tartar is removed, the laser is used to kill the aggressive bacteria at the bottom of each pocket and help the gums reattach to the teeth. Gum therapy is a fast, efficient, and comfortable procedure.