One of the longest-lasting benefits of a healthy smile during childhood is that it sets the foundation for a healthy self-image. Remember what it was like trying to make friends as a child and teenager? We strongly believe kids deserve healthy and attractive smiles they can feel good about. Unfortunately, by the time many parents bring their kids in for a first dental visit, their children already have one or more cavities or are experiencing pain. It's important to regularly visit the dentist so we can treat issues as soon as possible and keep our little ones smiling.
Tooth decay and cavities aren't the only reason to visit a dentist, though! Getting an early start on regular dental care and maintaining healthy teeth and gums with preventive dentistry are important steps on the road to teaching your child good oral health habits for a lifetime. Children's dentistry deserves to be approached with compassion and that's exactly what you'll get at Dental Solutions. As your premier kids' dentist in Indianapolis, we look forward to seeing you and your little one!
Preparing for Your Child's First Dental Visit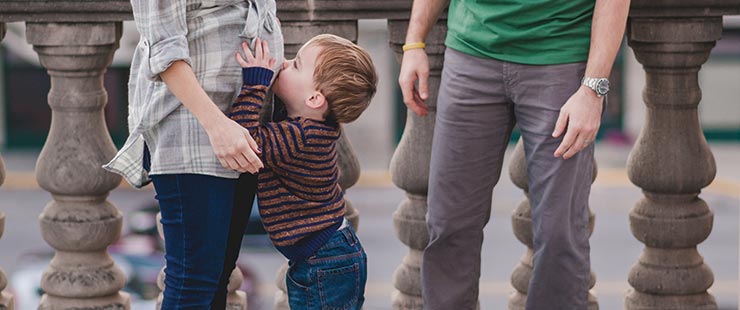 Before bringing your kids in for their first visit to the dentist, it's important to set a positive, fun mood for them, and for you as well! If you're a first-time parent, we understand that your child may not be the only one having jitters over their first visit to our dental office.
To get your child ready, make sure you're already thoroughly brushing your child's teeth (or tooth) and talking to them about it in a fun way. Pretend to be the dentist with your child, and then let them pretend to be your dentist. Use toy dental tools or make your own for gentle use with straws, flashlights, and other things you may have around your house.
Our team may ask you questions about your child's oral habits (thumb sucking, lip sucking, tongue movement) and other developmental milestones involving teething and nutrition. Before examining your child, our dentists may demonstrate some of the louder equipment and let them "practice" using it. Our Indianapolis kids' dentists are warm and welcoming, and we understand that fun and patience are important factors in your child's first visit to our office. It's also a good idea to have your pediatrician's information on hand, in case there is any additional information we need.
Stress-Free Kids' Dentistry in Indianapolis
It's extremely common for children to experience anxiety before and during their dentist appointment. If this is the case for your child, we incorporate gentle, relaxing sedation options into children's dentistry to minimize their discomfort and provide them with an educational, enjoyable dental experience. Our anxiety-free treatments utilize nitrous oxide (laughing gas) or oral conscious sedation, depending on your child's specific needs. We'll recommend a customized treatment plan that keeps both you and your little one calm throughout their visit.
High-Quality Care Made Affordable
When you're scheduling appointments and budgeting for the entire family, the cost of treatment can be a bit overwhelming. Our team understands this and strives to provide you with as many financial solutions as possible. We are in network with several dental insurance providers and vow to file and track your claims for you. We also accept the Healthy Indiana Plan, as well as CareCredit® and Lending Club Patient Solutions. Our goal is to serve as an affordable Indianapolis kids' dentist and stay focused on what's important — providing your family with exceptional dental care.
Frequently Asked Questions about Children's Dentistry
We've been providing children's dentistry at our practice for a while now, so we know that many parents wonder the same things about their child's dental care. If you feel like you may need a little preparation yourself, consider some of our FAQs below. We're happy to discuss any concerns you have about your child's oral health and how to set a strong foundation for a future of bright, healthy smiles. Just click on a question to see the answer!
When should I bring my child in for their first dental visit?
You should bring your baby to their first dentist visit shortly after the first tooth erupts, and no later than the child's first birthday.
How often should my child have a dental checkup?
The American Academy of Pediatric Dentistry recommends a dental checkup at least twice a year for most children. Some children need more frequent dental visits due to increased risk of tooth decay, abnormal dental growth or development, and/or poor oral hygiene. We will consult with you about the best appointment schedule for your child and his or her smile.
Why visit the dentist twice a year when my child has never had a cavity?
Regular dental visits help your child stay cavity-free! Teeth cleanings remove buildup on teeth while fluoride treatments renew the fluoride content in tooth enamel. Both help strengthen teeth and prevent cavities. Our engaging, kid-friendly dental instructions about brushing off those "cavity bugs" encourage better brushing and flossing habits, leading to cleaner teeth and healthier gums now and better dental health habits in the future.
What happens during a kid's dental checkup at Dental Solutions?
Our team will review your child's medical and dental history, and we will carefully examine your child's teeth, mouth tissues, and jaws. A gentle, thorough teeth cleaning will also be performed, followed by the application of a fluoride solution.
As we have the opportunity to see and take care of your child's smile, we will provide an ongoing assessment of changes in his or her oral health. For example, your child may need additional fluoride, dietary changes, or sealants for ideal dental health. We might also identify orthodontic issues and suggest treatment to guide the teeth as they emerge in the mouth.
We are very comfortable and enjoy interacting with children, and we will talk to your child using words, pictures, and ideas he or she can understand. Our goal is to make dental care not only effective for your child's growing smile, but also pleasant and fun for all our kids' dentists.
Why is fluoride good for the teeth?
Plaque wears away at tooth enamel in a process known as "demineralization." Fluoride is a naturally occurring mineral that promotes remineralization of enamel, thereby strengthening the teeth and helping protect them against decay. Fluoride can also help reverse early stages of tooth decay.
Children with newly-erupted teeth (especially permanent teeth) can benefit a great deal from fluoride exposure, but adults should make sure their teeth come in contact with it too. The safe and easy way is to use fluoride toothpaste. Additionally, there are a number of gels, rinses, and in-office fluoride treatments that can to do the trick!
What do dental sealants do?
Proper oral hygiene is essential for preventing cavities, but toothbrushes cannot always reach down into the deepest grooves of teeth. Dental sealants work by filling in grooves on the chewing surfaces of back teeth where food particles can get caught and cause cavities. The application of sealants is fast and comfortable, and sealants can effectively help protect your child's teeth for many years.
Can you make a custom mouthguard for my child?
Yes! We can create a custom-fitted soft plastic mouthguard to protect your child's teeth, gums, lips, and cheeks from sports-related childhood injuries.
What if my child sucks his or her thumb?
"Comfort sucking" is perfectly normal for infants and toddlers. Many stop by age 2, but some do not. These habits, if prolonged, can create crooked teeth or bite problems in some cases. The constant pressure from a thumb, finger, or even pacifier can cause the upper front teeth to tip forward or not come in properly, which in turn can affect your child's bite, jaw, and bone growth. We understand that this topic must be treated with patience, and we will gladly suggest ways to sensitively, yet effectively address such habits as finger sucking.
What is Dental Solutions' philosophy on primary teeth?
Primary teeth serve a number of critical functions. They allow children to chew properly so they can eat a balanced diet and absorb nutrients. They also aid in children's speech development by enabling them to form and pronounce words correctly. In addition, primary teeth help permanent teeth align when they start to erupt by saving space for them.
Because we believe primary teeth are important, we try to save every tooth we can. Some people might not worry about primary (or baby) teeth because they know that children will lose them anyway, but we think it is extremely important to keep your child's primary teeth healthy and in place until they are lost naturally.