Overcoming Dental Anxiety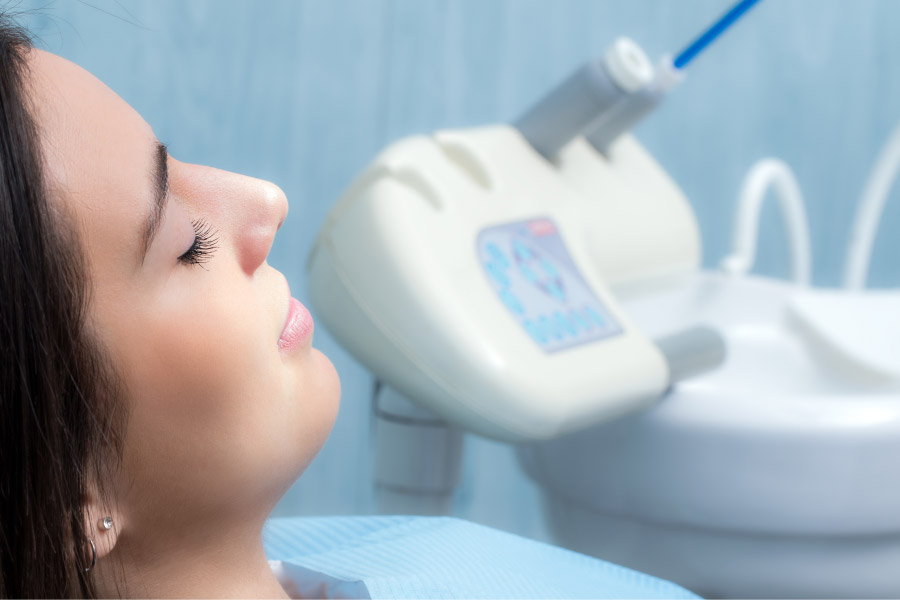 If you're suffering from dental anxiety, you're not alone! Many patients both young and old experience some level of fear surrounding the dentist. At Dental Solutions of Avon/Indy, your comfort is one of our top priorities. We go above and beyond to ensure that you experience stress-free care in a calm, relaxing environment. In addition to our relaxing office space, we also provide a variety of sedation options to help you overcome your dental anxiety and get the care you need!
Cozy, Inviting Office Space
Unlike many cold, clinical dental offices, ours was purposely designed to help patients feel right at home while they're with us. We believe one of the first steps to overcoming dental anxiety is for patients to find a dental office that feels cozy and welcoming.
Full Transparency
A lot of dental anxiety stems from the fear of the unknown. Not knowing what a treatment entails, not knowing the dental team or facility, not knowing what to expect at their visit. We believe in full transparency and always walk patients through their treatment every step of the way. Our goal is to provide a full picture of what patients can expect for their treatment which often helps lower any fear or anxiety surrounding their treatment. We also offer an initial meet and greet so that patients can meet our team before their appointment date. This helps our patients already know some familiar faces before their first appointment comes around.
Safe Sedation Options
We never want a patient to forgo the care they need due to anxiety, which is why we are proud to offer safe sedation dentistry. Sedation is a great solution for making appointments easier for nervous patients. At Dental Solutions of Avon/Indy, we offer nitrous oxide and oral conscious sedation.
Nitrous Oxide: Nitrous oxide, also known as laughing gas, is a mild sedative. It is a sweet-smelling gas that we administer through a soft mask placed over the nose. Nitrous oxide puts patients into a relaxed, almost euphoric state. It can often lead to patients giggling, hence the nickname, laughing gas.
Oral Conscious Sedation: Oral conscious sedation is a stronger sedation option compared to nitrous oxide. It is a prescribed pill that patients can take before their appointment begins. Oral conscious sedation makes patients feel a deep sense of relaxation and puts them into an almost dream-like state. However, patients will not be fully asleep and will still be able to communicate with our team during treatment.
Click here to learn more about our sedation options. If you have any questions, please contact our office today! Contact Us