How to Ease Your Nerves at the Dentist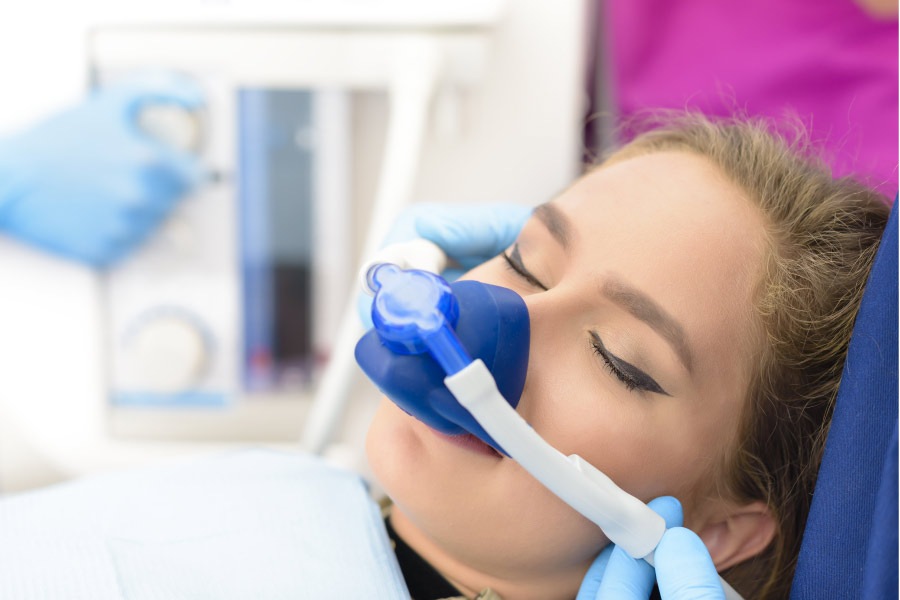 Going to the dentist isn't most people's idea of a fun time, but some experience quite a bit of anxiety about it. This anxiety can lead you to delay necessary procedures like cleanings and exams. Rather than putting off visits and risking your oral health, how can you ease your nerves? Sedation dentistry is a great option.
Nitrous Oxide
Also known as laughing gas, nitrous oxide is a safe dental sedative. While you're awake the whole time, the blend of oxygen and nitrous oxide helps you feel relaxed. We monitor and adjust the amount of gas, which you breathe in through a mask over your nose. There are very few risks or side effects, and the gas wears off quickly after treatment. You will be able to drive home after the mask comes off and you breathe normal oxygen for a few minutes.
Oral Conscious Sedation
With oral conscious sedation, you'll take a pill about an hour before your procedure. You may fall asleep during your treatment because you're so relaxed, but you'll wake up easily. Keep in mind that you will need someone to drive you home after your appointment. When choosing a sedation option, we'll need your medical history, the names of any medications you're on, your smoking habits, and alcohol consumption.
Other Ways to Reduce Anxiety
Even if you don't get dental sedation, there are things you can do to ease your nerves. The first thing is to tell us about your anxiety. Knowing that you're nervous, we'll do everything we can do to help, including walking you through any treatments we're performing or being extra gentle. We also recommend scheduling your appointment on a day where you don't have much else going on. This way, you won't feel rushed and you can give yourself time to relax after your treatment!
Stress-Free Dentistry at Dental Solutions of Avon/Indy
At our office in Indianapolis, we're pleased to offer dental sedation for patients who struggle with anxiety. We understand that visiting a dentist can trigger nervousness, so Drs. John Weida and Dipesh Sitaram are here to make the experience as stress-free and comfortable as possible. Please contact us if you have questions about dental sedation or any of our services!
Contact Us