Colorful Dental Books for Kids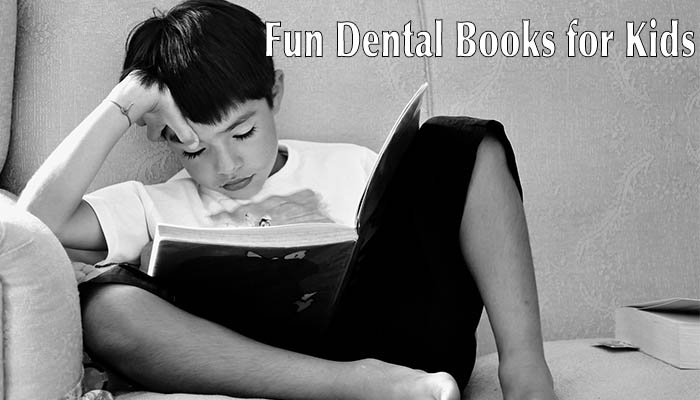 Kids may be a bit nervous when they visit the dentist, but if you read these books with your kiddos before their visit, they will relax and see that going to the dentist isn't scary, but can be an adventure! Here are three books we recommend for your children.
These books will engage young imaginations and show them that the dentist is a friendly and fun place:
Curious George Visits the Dentist Featuring the classic children's book character, this is a good book for children visiting the dentist office for the first time.
"When George bites into a shiny apple made of wax, his tooth begins to hurt. The next morning George shows his wiggly tooth to the man with the yellow hat, who takes him to the dentist. George is nervous about his first visit to the dentist, but overcomes his fear and learns about better dental hygiene—with a little good-natured mayhem on the side!"
Show Me Your Smile!: A Visit to the Dentist A good book that shows that the fun and importance of getting dental check-ups with Dora the Explorer!
"It's time for Dora's checkup at the dentist. Dora explores the dentist's office, gets her teeth cleaned, and more! She even gets a special treat for being such a good patient!"
The Tooth Book: A Guide to Healthy Teeth and Gums A book that helps kids, not only see the importance of dental visits, but personal dental hygiene. 
"Every child studies dental care in school and this lively picture book makes learning how to care for your teeth fun. Taking good care of your teeth and gums is an important part of maintaining overall health. After all, you need your pearly whites to eat, smile, and talk. But what should you expect when you go to the dentist? What should you do if you lose a tooth? Full of straightforward advice and animated, colorful art, as well as some bite-sized bits of history and lore, this guide provides accessible information about taking care of your teeth."
---