As your family dentist in Avon, IN, we develop a comprehensive treatment plan to help you achieve and maintain a smile that will improve your personal health and let you take pride in your appearance.
We provide general dentistry, which involves the diagnosis and treatment of wide-ranging conditions affecting the teeth, gums, and jaw. Our services include preventive dental care as well as restorative and cosmetic treatments, so no matter what brings you into our office, you'll be leaving with a smile.
For your comfort, during your appointment:
Sedation dentistry options (Nitrous oxide, oral conscious sedation, and
intravenous (IV) sedation)
Flat Screen TVs in treatment rooms (Plus DVDs)
Pillows, blankets, & warm scented towels (All for your enjoyment)
Quiet hand pieces (More relaxing appointments)
Complimentary refreshments (Feel at home here)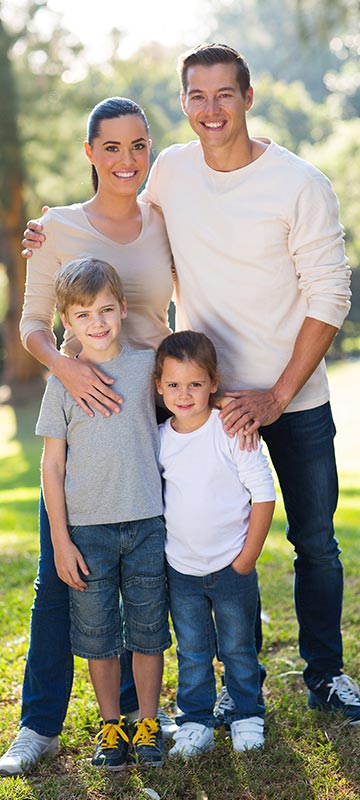 Preventive Care
Preventive oral care is an important component of comprehensive dentistry because it's always best to treat problems before they grow to be painful or expensive. With regular check-ups at the dentist, your future self will be thanking you!
Our Routine & Preventive Services
We offer the following preventive dental services:
Individual consultations & dental exams (Create a unique treatment plan)
Dental cleanings (Every 6 months is recommended)
Fluoride treatments (For healthier & stronger enamel)
Dental sealants (Help shield teeth from decay)
Custom athletic mouthguards (Prevent dental injuries during sports)
Dental nightguards (Protect against clenching & grinding)
Drug-free headache prevention (Comfortable mouthpiece for your relief)
TMJ/TMD relief (Temporomandibular disorder therapy)
Snoring & sleep apnea treatment (CPAP machine and custom nighttime mouth appliances)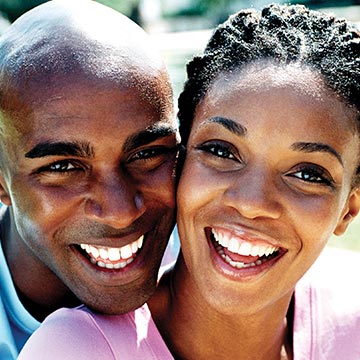 Periodontal (Gum) Care
Did you know that according to the American Academy of Periodontology, gum disease is the number one cause of tooth loss in adults over age 35? The disease ranges from the early stage of gingivitis to the various forms of periodontitis. Its prevalence increases with age because teeth wear down and become more sensitive as time passes, gums naturally recede, and medications can affect oral health.
If your gums feel tender or sore, or if they look red and swollen, you may have gum disease. Here are other warning signs:
Bleeding gums
Receding gums
Pain or sensitivity in your teeth
Loose teeth caused by weakening gum fibers or bone loss
Persistent bad breath
If left untreated, gum disease can lead to tooth loss as well as various serious health problems.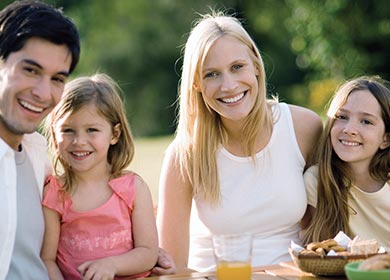 Treatment for Gum Disease
If you have any degree of gum disease, we can help. Gum disease used to require surgery more often than not. While surgery is still an option and sometimes needed, many cases are now treated with less invasive techniques first, such as deep dental cleanings, local antibiotics (Arestin®), and special mouth rinses. We also have PerioLase®, a soft tissue dental laser that can repair and in some cases even reverse the damage caused by gum disease through laser gum therapy.
Restorative Dentistry
Things we often take for granted with natural, healthy teeth—such as eating, talking, smiling, and laughing—can all become easier again with restorative dentistry. Our doctors can determine the best of several restorative dental treatment options for patients whose smiles need a second chance, from natural looking dental fillings and one-visit crowns to dental implants and dentures.
Our Restorative Dental Treatments
We offer the following restorative services:

Cosmetic Dentistry
A healthy, beautiful smile can make life more beautiful. It can raise your self-esteem, increase your confidence, help you make a better first impression, and improve your personal and professional life. There are a variety of subtle ways we can enhance your smile, as well as more dramatic cosmetic dental treatments, often called "smile makeovers."
Whichever route you choose, you'll be able to enjoy a dazzling smile.
Read More
With our digital imaging software (or as we fondly like to call it, our Smile Preview Software), we can actually show you how your transformation will unfold and what your fantastic end result will be. We're here to make the smile of your dreams a reality!

Our Cosmetic Dental Treatments
We offer the following services: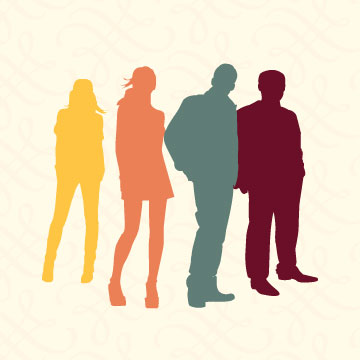 Oral Cancer Screening
The shocking truth is that one American dies of oral cancer approximately every hour of every day. While tobacco and alcohol use are the primary lifestyle risk factors for oral cancer, surprisingly 27% of oral cancer victims do not use tobacco or alcohol, or have any other lifestyle risk factors. That's 1 in 4 people who develop oral cancer!
There is some good news though. When caught soon enough, oral cancer is actually curable in 80 to 90% of cases. With such a high success rate after early detection, we strongly recommend our patients to get screened for oral cancer. We use ViziLite® for these screenings, which is special light technology that has proven successful in identifying soft tissue abnormalities that can turn into oral cancer.