What Kind of Damage Does Whitening Toothpaste Do to My Teeth?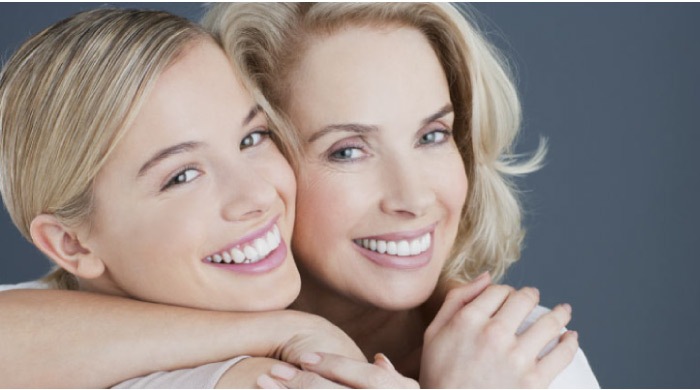 The benefits of whitening toothpaste are pretty appealing. You don't have to add anything to your routine, and you can just use a different product that's easily found at the store to achieve more stunning pearly whites. But when something has such enticing claims, you have to wonder: Is it really true? There are a lot of discussions out there about whether whitening toothpaste may promise to brighten your teeth only at the expense of your health. Here's what you need to know:
The Trouble with Whitening Toothpaste
There are many different types of whitening toothpastes on the market so it's hard to make a general statement that applies to all of them. That being said, some whitening toothpastes work because they scrub away surface stains, and as a result, end up destroying your enamel. Essentially, some of them can be too abrasive for your dental health. This, in turn, can leave your teeth more sensitive than before. Sometimes this abrasiveness can even end up damaging your gums. Remember, tooth enamel never grows back so you want to protect what you have for as long as possible.
Safe Alternative to Whitening Toothpaste
With teeth whitening, the safest way to go is always to leave it in the hands of a professional. When you visit a dental office to get your teeth whitened, you're not just getting the service itself. You're also getting the benefit of an experienced dentist overseeing your treatment who cares about protecting your dental health.
At Dental Solutions of Avon, we provide KöR Teeth Whitening to our patients as part of our cosmetic dental services. Just like whitening toothpaste, you use this treatment at home to whiten your smile over time. But unlike whitening toothpaste, you're getting dramatic, professional-level results.
Visit Us for Professional Teeth Whitening
If you're interested in trying professional teeth whitening for yourself, schedule a consultation at our Indianapolis dental office to learn more. Or you can go right ahead and book an appointment for the treatment! We look forward to seeing you.
Contact Us